The SJSU BMES Club Room is a great resource where members can study and socialize.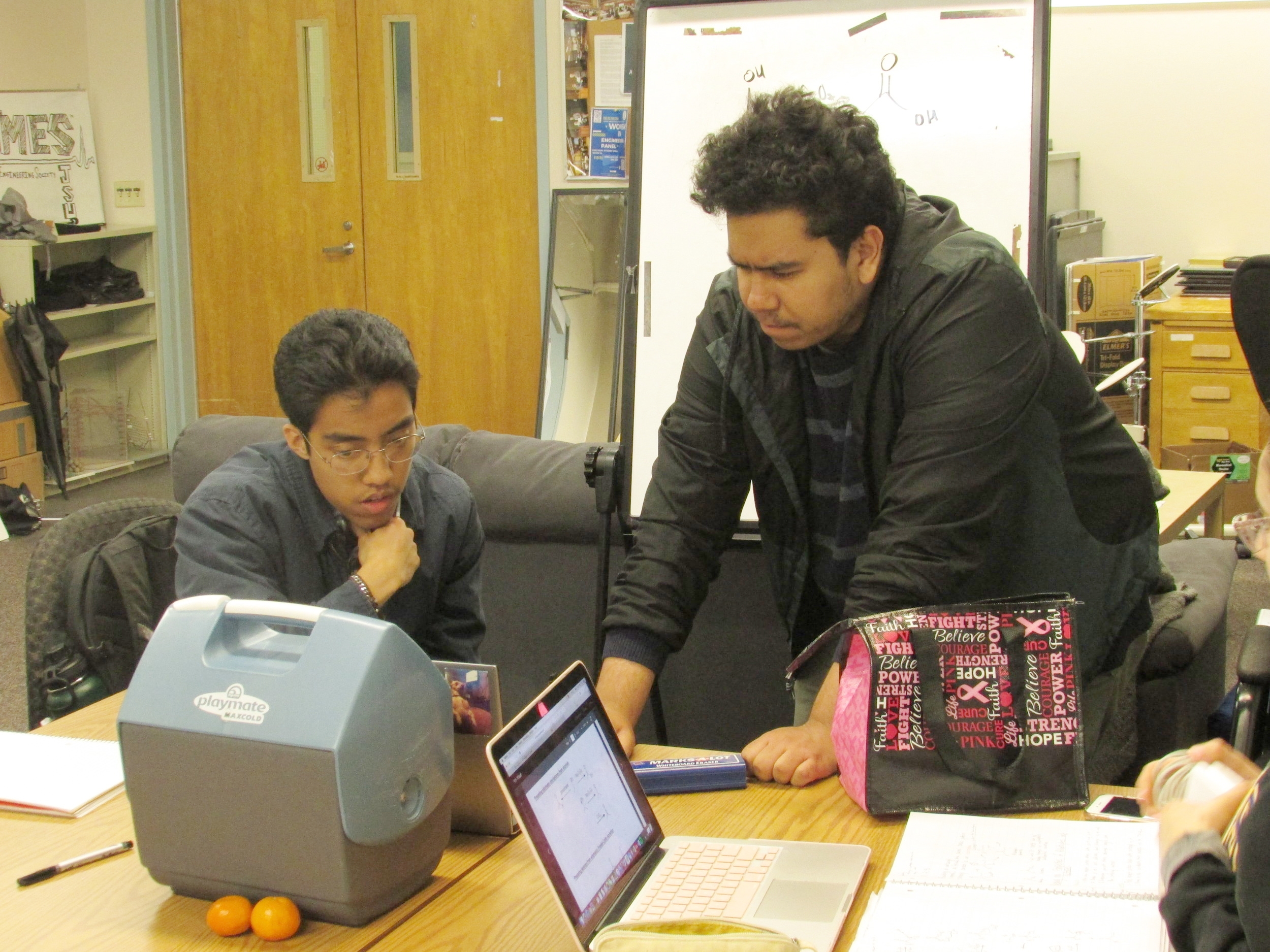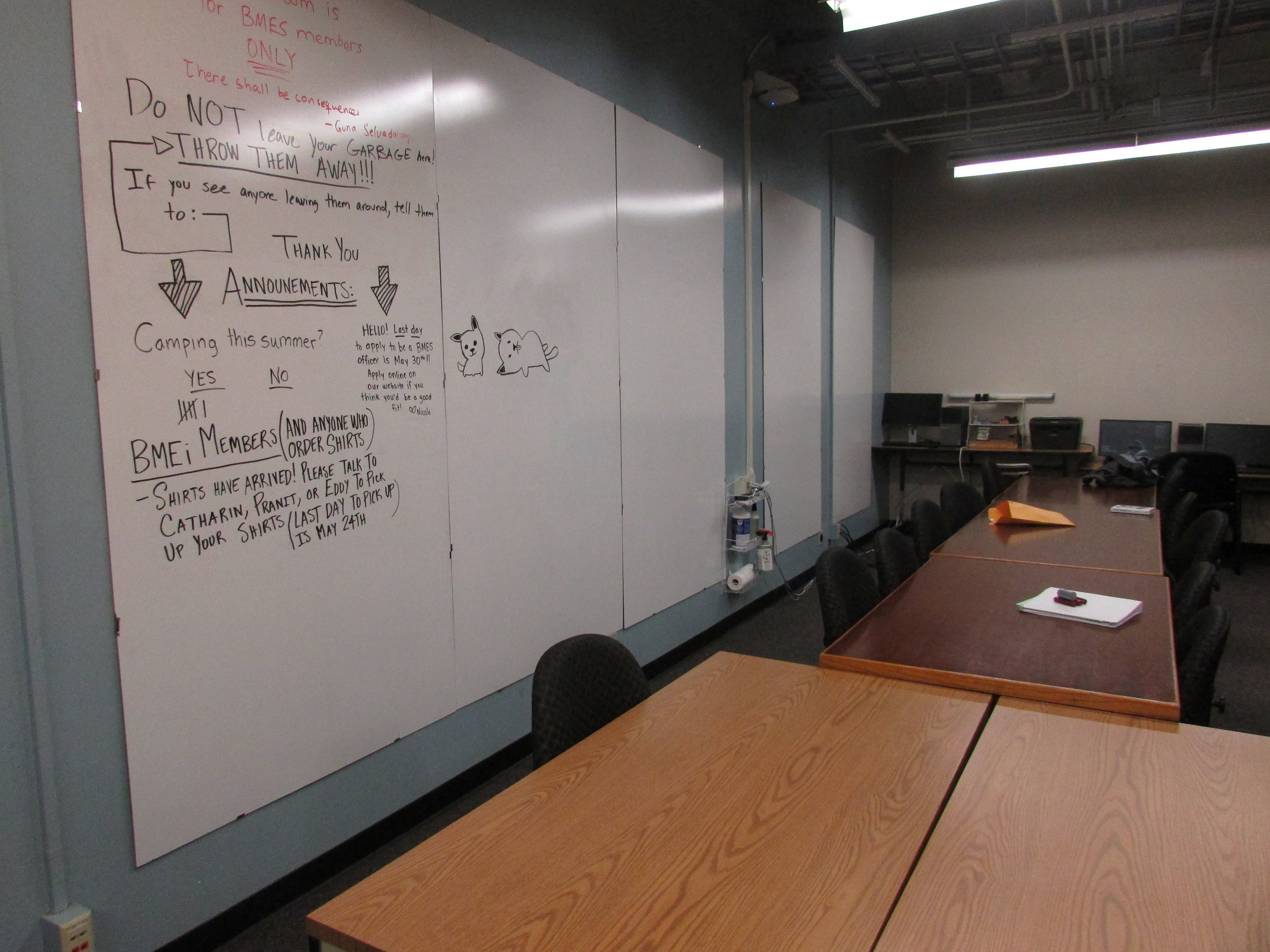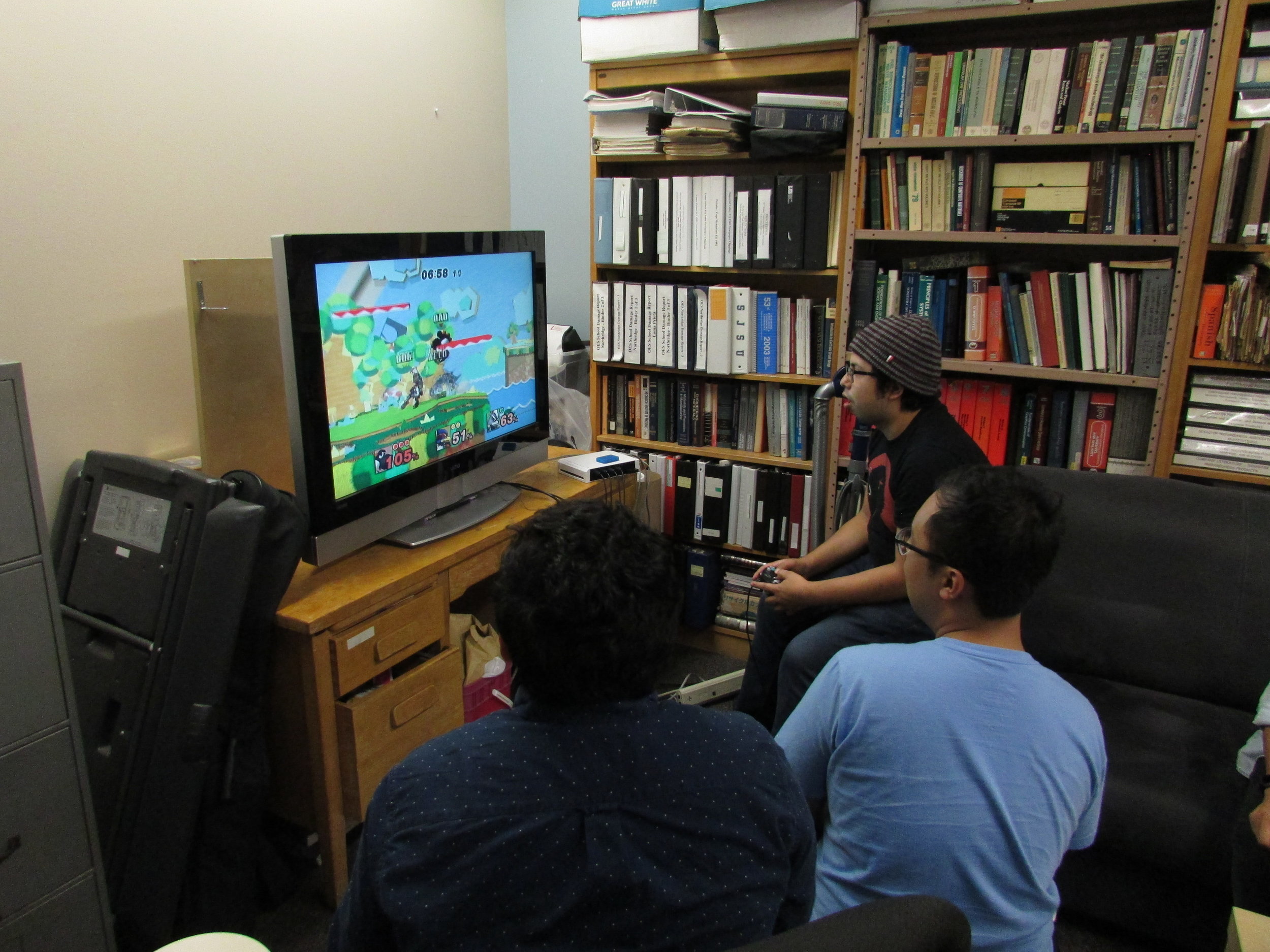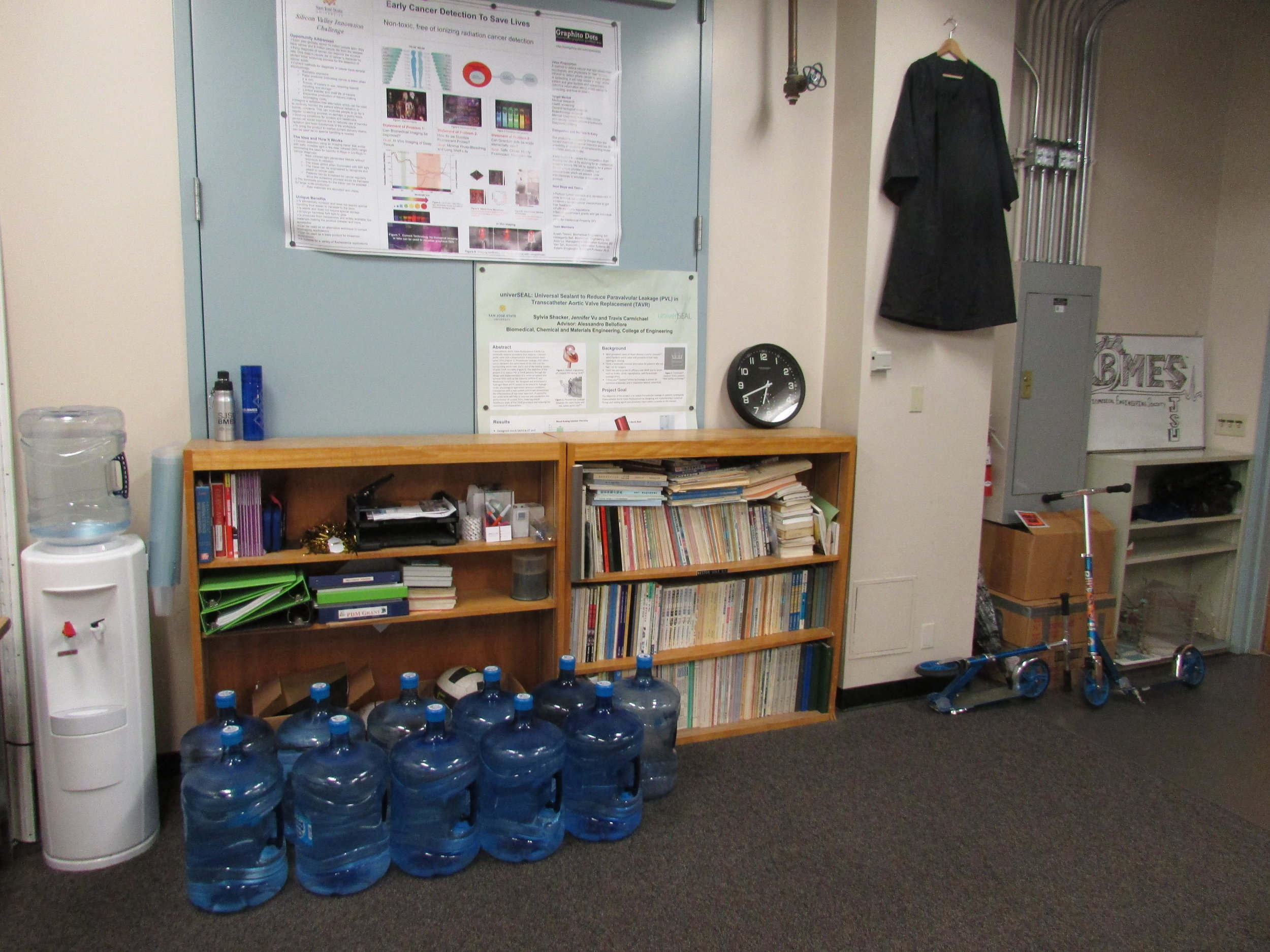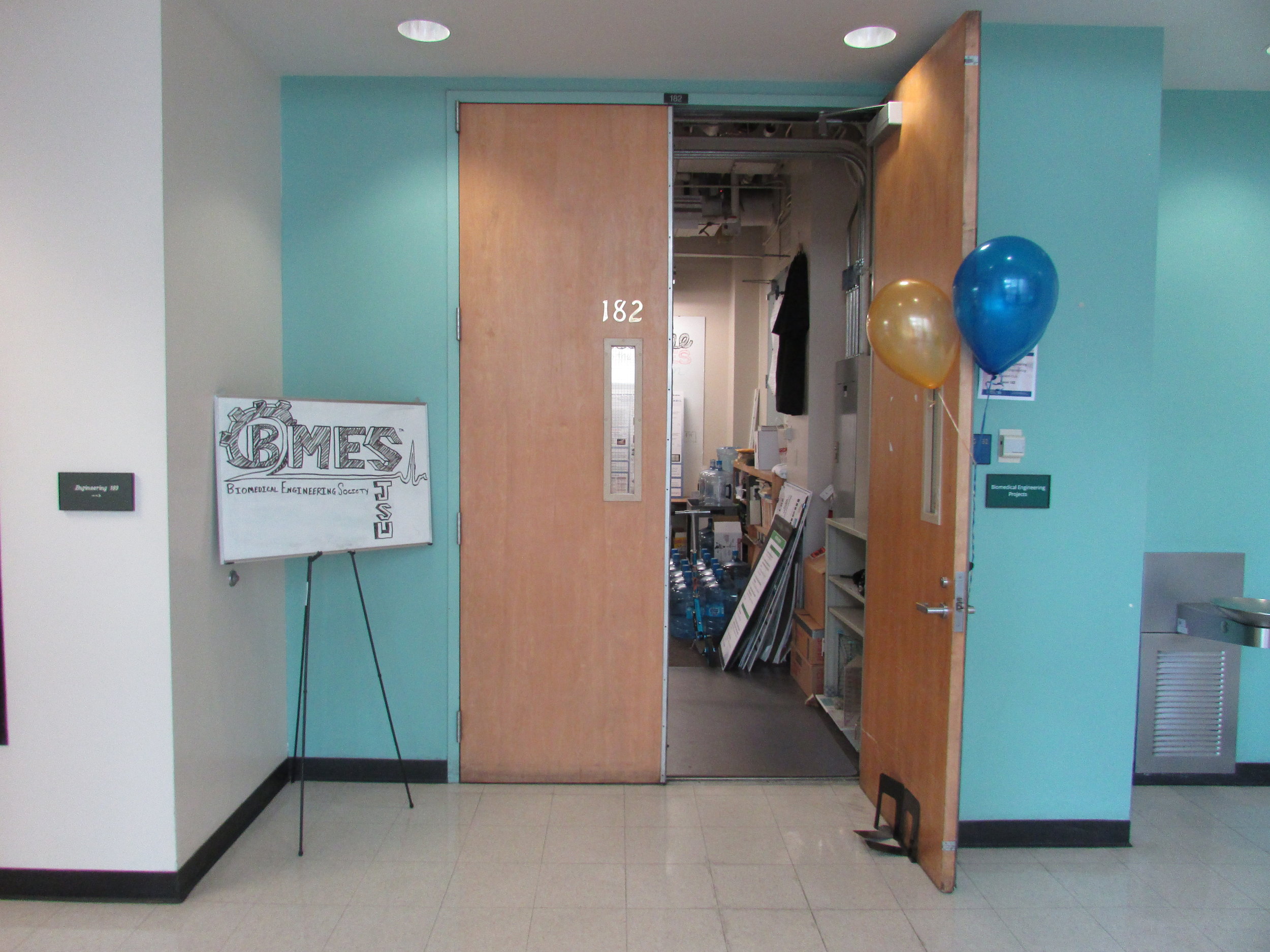 Additional Clubroom Managers positions are open!

If you're interested, please contact Clubroom Manager Zachary Orcullo or President Hanna at sjsubmes@gmail.com
Amenities
Study and social space

BME major required textbook library

Black and white printing

Computer workstations with various engineering software including Solidworks and MATLAB

Couches

TV

Board Games (Chess, Uno, CaH, etc.)

Water

Refrigerator

Toaster

1200W Microwave

Daily Shared Cubbies to store personal belongings

White Boards

Acoustic Guitars
Rules
The Club Room rules can be found HERE.
Cleaning
All club room users must participate in cleaning. Members must clean up after themselves and sign up for a scheduled cleaning time HERE. Cleaning assignments are for taking care of messes left unknowingly at the end of the day and to make sure that the burden of such messes is shared fairly. Scheduled cleaning shall be conducted according to the checklist below:
Check floors and tabletops for trash and dispose of findings in trash bins. Be sure to check under tables and chairs.

Use multi-purpose cleaner (found under sink) and paper towels to clean table tops which are clear. If members are working at a particular table, you can leave that area to be cleaned another day.

Check kitchen area for trash and dispose of findings in trash bins.

Make sure that the shelf in kitchen area is clean and orderly. Use multi-purpose cleaner and paper towels if necessary.

Straighten up couch area if not being used.
The time-slots on the sign-up form are there to encourage cleaning toward the end of the day. You may begin cleaning any time between 5:00 pm and 11:00 pm. It should only take 10 to 20 minutes. You do not need to stay for the entire time slot, only long enough to complete the checklist.